PrintHand for
Good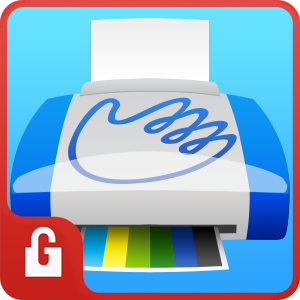 PrintHand for Good provides one-stop secure mobile printing solution for enterprise, protected by Good Technology. Users can print office documents, emails, attachments, PDF files, calendar events and more directly from mobile devices via existing communication channels - carrier networks, WiFi or VPN. PrintHand for Good is compatible with many other applications, including Good for Enterprise.
PrintHand for Good mobile applications for iOS and Android are certified by Veracode, and published in Good Marketplace. You can also find them on Apple App Store and Google Play. In order to deploy PrintHand for Good to your company devices, you need to have Good Dynamics MDM platform in place. If you don't have one, or need to learn more, please contact Good for more information or ask our specialists for help.
To provide enterprise-wise secure printing PrintHand for Good is running in a private cloud environment. The cloud is offered as a service provider by PrintHand or as a software to be deployed on-premises. The cloud as a service by PrintHand is the fastest way to organize company's printing. It requires zero-maintenance or administration from your side.
Running private cloud on-premises, with some involvement from your IT group, adds extra-level of security with all the printing traffic running inside company's infrastructure. No matter what option you choose, our support team will help you with setup, installation, configuration and management of the private cloud at the extent needed.
Please contact us to schedule a demo of PrintHand for Good.