PrintHand Remote - Print From Anywhere
With PrintHand Remote you can share printers connected to your Windows or Mac computer and then print to them directly from anywhere and from any device. It's fast, secure and easy to setup. You can also let other people - relatives, friends, colleagues - print to one of your printers.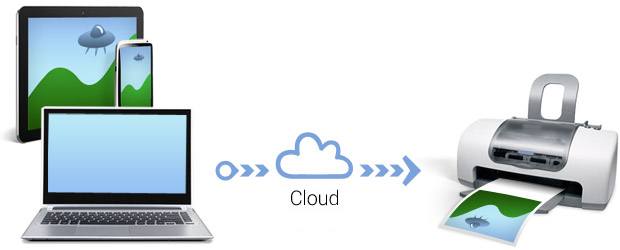 HOW IT WORKS:
First, you need to download and install PrintHand software (it's free) on your Windows or Mac computer connected to the printer.
Upon successful installation you'll be asked to signup with PrintHand (it's free). If you already have account with us, or if you install PrintHand on more than one computer, login with your user name (same as email used during signup) and password. The password is generated automatically on first login, and emailed to the address you provided.
PrintHand will display all the printers available, and you can choose which ones to share. You can share and unshare printers at any time. You can now close PrintHand main window where you share printers. The program will be running in background and start with operating system automatically, although this can be changed through settings if needed. You are good to go!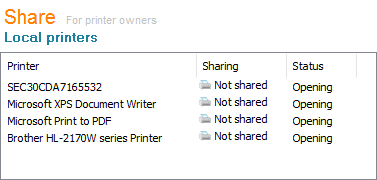 To print, install same program from the computer you want to print and login with the same user ID and password. All that's left to do is selecting menu File / Print from any software such as Microsoft Word, Mail, Outlook, etc. and choosing of of the PrintHand printers as destination.
You can also print from iOS, Android and WIndows Phone mobile devices by installing our free PrintHand app. To do so, you need to setup remote printer from within the app by logging with the same credentials as on the computer. You'll see the list of shared printers and may setup one as your default destination. You can now print any content available on the phone to your remote printer.
IS REMOTE PRINTING FREE?
No, PrintHand Remote printing is not free. Upon signup your page limit is set to 10 free pages. If you need more, you can increase limit by purchasing blocks of pages. For unlimited printing you can subscribe to PrintHand Premium with monthly fee of $9.95. You can cancel this subscription any time and there's no long term commitment.
Increasing page limit and subscribing can be initiated from within PrintHand software with redirection to payment page on our website.
If you have any questions, please don't hesitate to contact our support